Hello, I am Janice Burness, a New Jersey Certified Court Reporter and a nationally recognized Registered Professional Reporter.   I network with other court reporting agencies, law firms, and state boards throughout the country.
Over the years, I have covered thousands of depositions, hearings, arbitrations and examinations under oath.  I am skilled in technical, medical and other expert witnesses, and my top priority is to deliver accurate and timely transcripts.
You have worked hard to gain your client's business. You can trust I'll work hard to provide exceptional customer service and meet all of your court reporting and videography needs.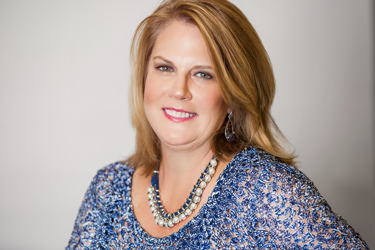 Dedicated To Providing Accurate, Reliable And Professional Court Reporting Services.
You Can't Judge A Transcript By Its Cover
So you have a deposition(s) coming up and you need a court reporter.
After making a few phone calls to some agencies, you decide to go with the lowest price per page and appearance fee.
But not so fast.
Formatting pages can easily be manipulated by court reporting agencies with both lines and margins, which causes a transcript's final page count to vary. What seems like a low rate can turn out to be a lot more expensive, and it's important to know what you are paying for.
Check out this transcript excerpt from one of our competitors to see the difference. (Names have been changed for confidentiality.) Notice how they spread out what could fit on four (4) pages with Burness Court Reporting and literally turn it into five (5) pages using their page layout — even using line 1 for the last name of the witness instead of filling it with testimony. This is essentially a 25 percent increase in page count in just these few pages!
Some agencies also charge for an appended word index at the same rate they charge for testimony.
Additionally, if an agency sends out a non-certified reporter to cover your deposition, they are obligated to let you know beforehand and the witness can now read and sign the transcript. If your reporter is certified, reading and signing of the transcript is waived in New Jersey.
The following are just a few things to ask when scheduling your next reporter:
How many lines of testimony per page are the transcripts?
What are the transcript margins? How many characters are allowed per line?
Will there be a charge for the word index?
Will my reporter be certified?
At Burness Court Reporting, our transcripts follow the New Jersey Transcript Format for Judicial Proceedings, formatted to have 25 lines per page and 52 characters per line. The word index is always free.
Your reporter will be certified and in good standing.
So ask the questions, but know that the answers can greatly affect your bottom line and, therefore, your client's.